(
Sexy, Smart, and Talented.
Collapse
)
Sources
ABC News
Movie Pilot
Bio.com
Summarized by me. If you haven't already, go watch 42. He's so good in it! And Get On Up should have been released later, it was fantastic and deserved a chance at the Oscar race, imo.
Acknowledging that the #naturalhair movement was created to embrace Afro textured hair is not excluding white women. Please stop.

— Franchesca Ramsey (@chescaleigh) June 29, 2014
CurlyNikki, reigning queen of the natural hair blogosphere, featured a white woman with curly hair on her
site
. This caused a bit of controversy, resulting in an
editorial
done by Jamilah Lemieux at Ebony, questioning the necessity to broaden the natural hair movement to include people on non-African decent.
(
Hair Politics.
Collapse
)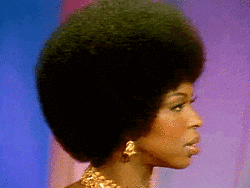 We were discussing this in the last natural hair post and thought it needed a post of it's own. Curly Nikki, you in danger girl.
Whatever. Maybe I should find better blogs to frequent. Or maybe I just need to get off the computer more often.
It seems that all my favorite sites are imploding on themselves. ONTD (crazy over there, and I'm not even a member, lol), Jezebel (so close to deleting the bookmark), Facebook, etc.
I mainly got this account to join communities and groups, so feel free to message me or add me as a friend.